Our History
How It All Began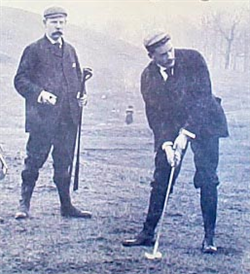 Founded in 1913 and registered as "Lytham Golf Club Ltd.", opened with a match on Saturday 3rd May, between the Captain, Mr. James Wallace and the President and Landlord, Mr. J. T. Clifton, which was played over 9 holes.
The course became 18 holes in early 1914. Club Membership fees at that time were, Male £1.11s.0d, subject to holding a £1 share, with Lady members £1.1s.0d.
When the First World War broke out, the Club struggled to keep its members due to the young men being called to the colours. This situation, after negotiation, led to the Club being taken over by the then Lytham Urban Council in 1916. They ran the club until 1923, when under the leadership of Mr. W. H. Marsden it returned to private status once again. This was achieved with a membership of 300 and the new company now being called "Lytham (Green Drive) Golf Club Ltd".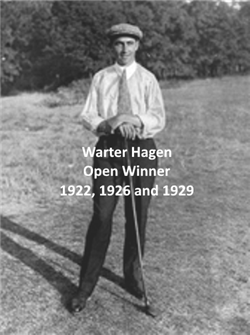 The second opening for the private club took place on Saturday 23rd June 1923, with a match over the front nine. This time between the Captain, Mr. W. H. Marsden, and partnered by the President, Mr. J. T. Clifton, against Mr. J. A. Collinson and Secretary, Mr. W. Pickstone. The Squire and Captain won by 3 up. This was followed by an exhibition match by the professionals Tom Walton (Lytham St. Annes) and Frank Spalding (Green Drive), against brothers, Harry B. Simpson (Old Links) and A. Simpson (Knott End). Records show that A. Simpson went out in 35,with Frank Spalding taking 40, returning in 33, whilst Harry Simpson had 37 out and in, concluding in a win for the Simpsons, by 2 and 1. A driving competition was won by Mr. J. E. Hibberson with a drive of 232 yards. Not too different from today.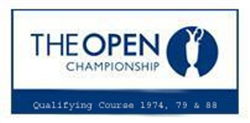 Famous Names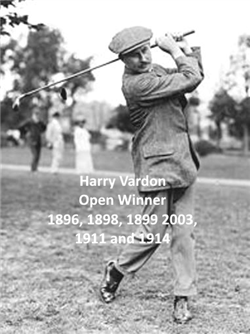 Harry Varden (1896, 1898, 1899, 1903, 1911, and 1914, which is a record), Walter Hagen (1922, 1924, 1928, and 1929) and Edward Ray (1912), who between them have eleven Open Championship wins to their name, visited the club whilst in Lytham for the 1926 Open at Royal Lytham St Annes. They quoted, "it is a pleasant parkland course and a good test of golf for most players".

After this shaky start, the Club has gone from strength to strength. The course being originally designed by the well acclaimed architect Dr. Mackenzie and laid out by the great Sandy Herd, who was a professional at Huddersfield Golf Club and won the Open Championship at Hoylake in 1902.
Changes to our Course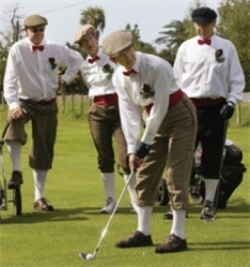 Major changes came in the 1940's, when Mr. James A. Steer came to 'Green Drive as the professional in 1939, after Blackpool Golf Club closed due to runway extension at the airport.
Mr. Steer, an excellent architect, designing courses such as Fairhaven, Fleetwood, Southport and Ainsdale to name but a few.
The course we play today is that designed by James Steer except for minor changes brought about by recommendations from the R & A and the acquisition of the club in 1996.
Since then, two large practice areas have been added, the second hole was extended and a new third hole was added in 2004.
We celebrated our Centenary in 2013 where a commemorative plaque was placed near the putting green.
Today the course is an extremely good test of golf whilst being very picturesque with its wild life, ponds and tree lined fairways.
Club Professionals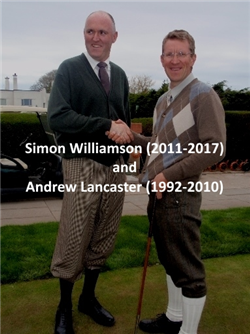 For the benefit of all our visiting and member golfers in the past and present the club has been fortunate to have had professionals of the highest quality. From Mr. Harold Marsh (1922/23), Mr. Frank Spalding (1923/26), Mr. Douglas Hogben (1926), followed by Mr. Treacher, Mr. James A. Steer (1939/50), Mr. Harold Beck (1951/82), one of the most noted club makers in the north west of England. You can still find his clubs in pro shops throughout the country. Mr. Ian Howieson (1983/89) subsequently gained the position after being Harold Beck's assistant. Mr. Frank Accleton (1990/91), a very popular pro with the members. Andrew Lancaster (1992 to 2010), after being an assistant at Royal Lytham St Annes Golf Club and Simon Williamson who was an extremely popular pro and a very proficient teacher of the ancient art.